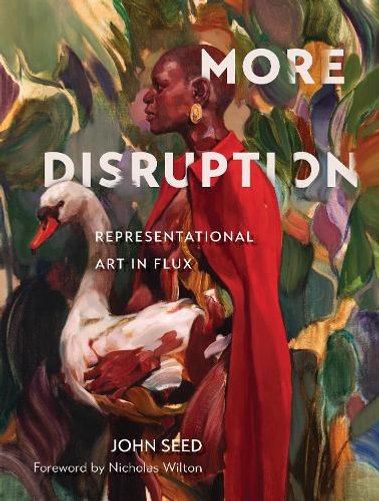 PUBLICATION:
More Disruption: Representational Art in Flux (Hardback)
John Seed (author), Nicholas Wilton (foreword)
Profoundly shaped by the events, forces, and overflow of today's disjointed, social-media-heavy life, these artists' paintings are "disrupted" stylistically, thematically, or sometimes both. They allow us to appreciate how art relates to the "super-fast, simultaneous, almost dizzyingly paced scrolling" of our lives. Foreword by artist Nicholas Wilton, founder of Art2Life; Features a special essay on artist Jenny Saville, who has inspired many contemporary representational artists to disrupt their art; More than half of the artists are from outside the US; includes women and BIPOC artists; Artists' comments presented in an engaging question-and-answer style; Art writer and curator John Seed is the foremost authority on disrupted realism and is the author of Disrupted Realism: Paintings for a Distracted World.
Publisher: Schiffer Publishing Ltd
ISBN: 9780764366819
Number of pages: 224
Weight: 1415 g

Dimensions: 305 x 229 mm

It can be ordered in the UK at Waterstones , Amazon.co.uk
It the US at Barnes&Noble , Amazon